Money Concepts Your Student Should Know Before High School
Author: Hannah Henry
Work Readiness
Published: Tuesday, 08 Jan 2019
---
Sharing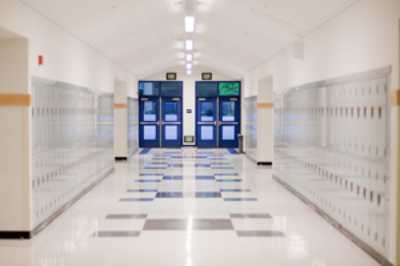 Did you know: According to the Council for Economic Education, only 17 states require students to take a personal finance course in high school. That means when it comes to learning how to budget, write a check, balance a checkbook, and pick a credit card, most young adults have had no education or experience on these matters...
Skeptical of the impact a high school course could make on your teen? A Federal Reserve report revealed that students who were exposed to a course in personal finance had an average credit score of 7 to 29 points higher than those who never took such a class.
A JA and Allstate survey found that 84% of teens look to their parents to learn about money management. So, while the chances are that your state curriculum doesn't require students to learn about personal finances, you can prepare your child in the one environment they spend the most time - at home. These are our top 5 personal finance concepts that your high school student should know and how you can teach them!

1. Budgeting
Sounds like a no-brainer, right? But would your teen know the difference between income, expenses, and savings? Would they know that their expenses should not surpass their income? Teach your teen this concept by identifying the regular monthly expenses such as gas, phone bill, food, etc. as well as putting some money aside for unexpected expenses. Need a template? Print off our FREE budgeting worksheet!

2. Credit Cards
Most teens have heard the horror stories of credit cards, but do they actually know how credit works? While your teen needs to be 18 to be a credit card holder, it's never too early to teach them how they work, what interest rates are, payment periods, and credit scores. With your teen, check out NerdWallet where both of you can search and compare various credit cards and their features!

3. Bank Accounts and Savings
If your teen doesn't already have a bank account, we suggest you establish one ASAP. Teach your teen about ATM fees, fees associated with individual bank accounts, online banking and how a debit card works. The best way? Hands-on learning. Once they receive their debit card and show them how to keep track of their transactions. Have your teen inquire about what perks their bank may have for a personal savings account and help him or her outline some of their goals like buying a car, affording college, or even purchasing their first home down the road!

4. Loans
Student loans can help make college dreams come true, but can also become a nightmare down the road if not used responsibly. Be sure that you discuss the difference between federal and private loans, calculate the monthly payment for each loan (including the interest rate), as well as how it can impact their future savings. Need a personal narrative to share? Check out The Empowered Dollar!

5. Impulse Spending
When it comes to wants and needs, most teens don't have the self-control to evaluate what is more important objectively. When your teen has their bank account set up, take the first couple months slow. Print out the transactions and go through the expenses with them. Go down one-by-one to determine if the purchase was a want or if it was a need. By doing this, you can help your teen see the bigger picture of money.
While most states do not require personal finance education, JA offers programs in all 50 states throughout the USA and that promote financial literacy, work readiness, and entrepreneurship in curriculum aligned to state standards! JA programs teach important life-long skills while advancing educational goals.
We use cookies to provide you a personalized experience. How we do this is by analyzing user behavior on our site and sharing data with our advertising and analytics partners. You consent to our cookie policy if you continue to use this website.